At Lanzarote Agents we have a wide portfolio of properties for sale in the Canary Islands, Lanzarote. We have a team specialised in buying and selling, capable of selling a property without the need to seek other professional services.
We have all kinds of properties, apartments and bungalows at cheap and affordable costs in the best locations on the Canary Islands, such as Playa Blanca, Lanzarote; Puerto del Carmen, Lanzarote; Playa Honda, Lanzarote, among others.
Featured property for sale in Lanzarote
Property for sale in Lanzarote by location

Properties for sale in Playa Blanca, Lanzarote
Property for sale in Yaiza, Lanzarote
Properties for sale in Puerto Calero, Lanzarote
Property for sale in Lanzarote by type

We have over 30 years collective experience of all aspects of the Lanzarote property market and can help you find your ideal place in the sun on this popular Canary Island. Looking for property for sale in lanzarote?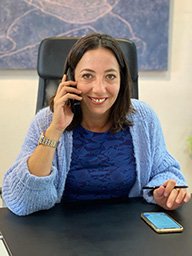 LANZAROTE AGENTS unites a group of property professionals, comprising two lawyers who specialise in all types of real estate purchases, a technical architect and a property assessor whose impeccable reputation and broad knowledge of the sector is the result of more than 30 years' experience of working on Lanzarote. We are located in an office right in the centre of Playa Blanca where we provide both rental and property sales as well as the technical architectural services which include energy efficiency certificates, work permits, valuations, swimming pool plans etc.
Our team is capable of undertaking every aspect of the management necessary to complete a property purchase without the need to search for other professional services. Although our office is based in Playa Blanca, we have properties all over the island and believe we can offer some of the best opportunities on the market.
In order to offer the best service to our clients for the purchase and sale of properties in Lanzarote, we speak Spanish, English, Italian, French and German
Our clients in the purchase and sale of properties in Lanzarote
We pride ourselves in fulfilling our customer's needs. The feedback we receive speaks for itself.
Purchased a villa through Lanzarote agents October 2019. Without doubt this was made as easy as it could be by the professionalism of the whole team there. We now consider Louisa who worked tirelessly to find our forever home a friend and along with Alexandra they have continued to help and support us after the sale.

We would not hesitate to recomend this company to anyone making a purchase on the island.
Excellent service. Bought a villa in Playa Blanca. The agents offer a very high standard of service.

A very big thank you to Robin, Alexandra and the brilliant Luisa. Could not fault them.

Star rating 10 out of 10..
I really can recommend Lanzarote Agents, they are very serious and professional. I bought two objects with Luisa (a young, competent, pretty woman, who speaks four languages) and I was very happy with my purchases. She guided me through all processes, bureaucracy and technical issues, like internet etc.

I will buy any time again another object with Lanzarote Agents!
We cannot emphasise enough the excellent service we received. Not only did they listen to our wishes what we wanted for our dream home in Lanzarote, they actually found it! Their help and guidance regarding all the paperwork required to buy our home , enabled us to sale through the process... stress free!! Thank you so much Alex, our true friend .

Regards Bob and Joyce.
Wir haben im November 2019 ein Haus gekauft. Lanzarote Agents hat uns pefekt begleitet und sogar nach Abschluss weiterhin monatelang geholfen, sei es mit Telefon, Versicherung, Übersetzung,...

Wir können immer nur danke sagen.
Mit Lanzarote Agents haben wir gerne unser Haus erworben! Stets wurden wir von Alexandra und Luisa auf Englisch oder Deutsch kompetent und freundlich beraten und beide kümmerten sich umgehend und sehr zielstrebig um unsere Anliegen. Der Erwerb unseres Hauses wurde perfekt begleitet und auch der Service nach dem Kauf ist einfach toll. Danke. Fazit: besser geht's nicht!
Professionnalisme, gentillesse, sincérité, efficacité, réactivité, availability ... Alexandra et Robin font honneur à la profession d'agent immobilier. A suivi exemplaire de toutes les étapes d'une transaction immobilière, particularly important quand elle est internationale. Alexandra et Robin are multilingual. Ils nous ont accompagnés dans notre langue maternelle, le français, pour l'achat de notre maison. Ils peuvent aussi recommander des artisans de trust. Je recommande vivement leur service à toute personne qui souhaite acquérir a good dans la merveilleuse île de Lanzarote. MERCI ALEXANDRA ET ROBIN
Sehr kompetente Beratung, hervorragende Inselkenntnisse, zusammen mit der besonderen Herzlichkeit und Hilfsbereitschaft in allen Dingen rundum die Erwerbung und der Einrichtung der Immobilie.

Alexandra ist sehr geschäftstüchtig, mit großer Hingabe und Leidenschaft für Ihre Tätigkeit. Mit Abstand der beste Immobilien Agent. Besser geht kein Immobilienkauf.
Fantastic service from beginning to end - Alex you are amazing, your help, local knowledge and guidance throughout our purchase was invaluable.

We cannot recommend Lanzarote Agents more highly!
Frequently asked questions about buying and selling properties
Active search for property for sale in Lanzarote
Let us avoid the hassle of searching for your ideal property. Simply fill in the fields and our property location service will email you the details of the properties that are for sale that match your requirements.
Property location service
Real Estate in Lanzarote, know everything about this topic
Do you know what Real Estate means or have you heard it mentioned?
This term is widely used in the United Kingdom to refer to the real estate market and the real estate meaning refers to "real estate". This concept is widely used to talk about the housing market in general, since it includes both land and property improvements, referring to all real estate assets that are related to buying and selling.
That is why in this blog we will talk about the world of real estate, since it is usually unknown territory for many, apart from that you may not be very clear about what a real estate agency is, what its functions are and the advantages of working with one. , if this is your case, keep reading because we are going to tell you everything you need to know about real estate agencies!
What are real estate agencies?
Basically, a real estate agency serves to mediate the purchase or sale of properties between client and seller, ensuring that both are completely satisfied with the business, finding the best option for each one.
How to work with a real estate agency in Lanzarote?
Working in a real estate agency in Lanzarote requires you to have experience in the area, since the most important thing when working for these agencies is knowing how to attract clients and real estate, these two factors are very relevant, because the objective that real estate agencies have set is to sell, for this you must have prior knowledge before you start working with an agency.


On the other hand, you will also need to have knowledge of sales techniques, this is necessary for you to understand your client in terms of the needs and concerns you have and thus be able to sell what they are looking for.
Types or classes of real estate agencies
The types of real estate agencies can be classified in different ways:


1. If they are focused on:


● Sell. Its main function is focused on helping the owner of a property who wants to sell it, finding possible buyers for it and selling it to the highest bidder, usually obtaining a commission for the sale.


● Buy. They focus on advising people who want to buy a property, so that they can find the one that best suits their needs, with the desired characteristics and the right price, always seeking the benefit of the client.


● Purchase and Sale. They are "mixed" real estate agencies, they advise you whether you want to sell or buy a property, they are in charge of finding an ideal working relationship between client and seller, they find the best option where both benefit from the business.


2. If they provide the services of:


● Purchase and sale.
● Buy, sell and rent.


3. According to the type of properties:


● Apartments, houses, villas or land.
● New or used.
Who is in charge of managing real estate agencies?
Real estate agency advisors are called real estate agents and are responsible for guiding their clients through the entire process according to what they need.
Where are the best real estate agencies?
There are very good real estate agencies all over the world, however, the main ones are located in Spain, specifically in Lanzarote, since, being an island full of great diversity, it has wide offers to give you and also with the best expert professionals. in sales and the needs you have when choosing or buying a house.


One of the real estate agencies that has stood out the most on this island is Lanzarote Agents, who have had more than 30 years of experience selling real estate on all the islands, becoming a highly trusted agency within Spain and Lanzarote, given that many of their sales are very well thought out for the need that you require, with them you will undoubtedly find the property that so many are looking for.
Advantages of real estate agencies in Lanzarote
The main advantage is the accompaniment, knowledge and experience that real estate agents in Lanzarote already have and that they can offer you, the best thing when we enter a world that may be unknown to us, is to have the guidance of someone who knows very well the market, if you find a good real estate agency, you can be assured of the best advice to make the right decision.
If you sell your property using the services of a real estate agency, the most normal thing will be for this company to obtain a commission on the sale, while, if you sell it individually, you will not have to give a commission.


This, if we think about it, is not a disadvantage, since it is fair, real estate agencies offer us many benefits and facilities, in addition to selling a property in particular, it takes a lot of time and work to show it, not to mention that it is very possible that you will not be able to get there to negotiate with a good client. This is why hiring the services of a real estate agency will always be your best option to sell or buy a property in an orderly, legal, and fast manner.
Characteristics of a real estate agency in Lanzarote
A reliable real estate agency in Lanzarote must have very good characteristics, because their trust and credibility depend on this, for this reason we will show you some of these qualities that they must have:


-A real estate agency must have a good corporate image, this refers to how they offer services, if they have a website with search software, if they have good quality photos and videos, social networks.